Custom Printed Boxes
£500.00
We provide Custom Printed Boxes Sweet Boxes, Cake Boxes, Catering Boxes, Chocolate/Candy Boxes, Cup Cake Boxes, and Wine Boxes in variety of colors, sizes, company logo, name and strength.
Custom Printed Boxes and Custom Packaging manufacturers offer full flexibility & personalised brand packaging solutions Papers Gallery. At Papers Gallery, we offer full range of services for corrugated, folding carton & rigid boxes, and making it easier to produce specialised custom cardboard boxes with your own branded logo and design for gift boxes & cosmetic boxes.
Related products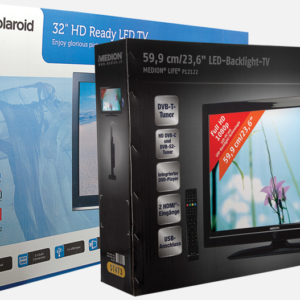 All our corrugated boxes for LED TVs are made with Superb Quality, lamination, eye catching Colors and in all sizes.  Recyclable & Ecofriendly  paper materials are used to prepared our corrugated boxes/card Board Boxes.